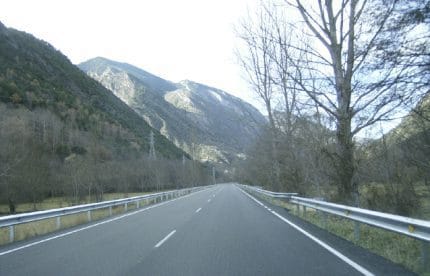 How
to get there
by road

by car
We recommend the best route to get there according to your origin.
If you are coming from Barcelona: Take the A2 to Cervera-Agramunt-Artesa de Segre-Tremp-Sort
If you come from Tarragona. C-14 to Tàrrega-Agramunt-Artesa de Segre-Tremp-Sort
Access to the Valls d'Àneu is via two roads, the C-28 from Val d'Aran and the C-13 from Sort.
Roads passing through mountain passes can be complicated in winter by snow and ice; therefore, it is recommended that if you want to come to Pallars Sobirà in the snow season, bring chains or contact wheels. To find out about possible road accidents, click here
Prepare Your
Getaway And Pack Your Bags!